Welcome to Sunrise Tacos Mexican Grill in Bangkok
Sunrise Tacos Mexican Grill is Bangkok's most authentic Mexican restaurant where every ingredient is home made to bring our customers the genuine taste of Mexico. At Sunrise Tacos Mexican Grill we understand the importance of using only the best, freshest ingredients. Sunrise Tacos Mexican Grill uses 100% corn products with no preservatives or additives and prepares the best tasting and healthiest authentic Mexican food in Bangkok. The masa (corn dough) used at Sunrise Tacos Mexican Grill is 100% corn cooked the traditional way every single day in our kitchen/taqueria. Our corn is non-genetically modified and non-transgenic. It comes from the Scoular Company, a 120 year old company located in Nebraska that applies unprecedented processes for selecting only the best quality corn for nixtamal production.
We guarantee the freshness of our food by buying our ingredients from businesses committed to sustainable practices and to providing only high quality products. Our sirloin comes from our local butcher KU Beef and Wagyu beef from Siam Food. Our rib eye, strip loin is imported from Australia and comes from Jagota. The pork shoulder and chicken is bought from the CP Group in Bangkok.
Our Mozzarella cheese, cheddar cheese, Monterey Jack cheese, Edam cheese and Gouda cheese is imported from the USA, Holland, New Zealand comes from Food Gallery and Siam Food. Our produce comes from the Royal Project so that you get the freshest produce, just as you would in Mexico. We are also looking to partner with local growers where it makes sense and as our business grows so that we can continue to supply the best, freshest produce for our guests. We buy our imported strawberries to make our famous strawberry margaritas from Makro.
Sunrise Tacos Mexican Grill is the number one Mexican restaurant in Bangkok as the importer of avocados from Australia and we buy avocados to make our signature dish of guacamole from Food Gallery. All of our dishes are inspired by recipes from our Mexican chef Luis and chef Ezekiel and are based on the foods they prepare for their own family in his own kitchen.
---
Sunrise Tacos Mexican Grill offers 16 hour delivery!
Sunrise Tacos Mexican Grill has 16 hour delivery service in Bangkok with Chefs XP as well as Food Panda, Uber Eats and Ginja. A recent review of Mexican restaurants stated that Sunrise Tacos Mexican Grill provided "excellent food, at the best value, out of all the Mexican restaurants in Bangkok". This food critic also felt they had the" best guacamole this side of the Pacific Ocean". Because we import Haas avocadoes from Australia we can guarantee that our guests get great guacamole.Please allow one hour for delivery in Bangkok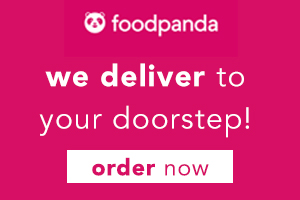 ---
Sunrise Tacos Mexican Grill Locations
Sunrise Tacos Mexican Grill has eight locations at
Sukhumvit Rd, Corner of Soi 13
Sukhumvit Rd, Corner of Soi 7/1
Sukhumvit Rd, Corner of Soi 33/1
Silom Rd, Corner of Soi 4
Terminal 21 Mall – 4th floor
88 Soi 19 Sukhumvit Rd
Mega Bangna Mall, Money Zone
39 Moo 6 Bangna-Trad Rd., Km.8
Promenade Mall, 2nd Floor,
589 Ram Inthra Rd
Phyll Mall, Ground Floor
Soi Sukhumvit 54 (Soi Rattana Phram)
---
What We're All About
Our mission at Sunrise Tacos Mexican Grill is to provide healthy, nutritious and satisfying food in a laid back ambience that evokes and keeps alive memories of Mexico and its traditions in our Mexican restaurants in Bangkok. We ascribe to the philosophy that the purpose of the tortilla and other products, is to enhance the flavor of the food, not to merely hold the food together.
Read About Us
Reserve a Table
Come to any one of our 8 great Sunrise Tacos Mexican Grill locations, in Bangkok, and enjoy traditional Mexican favorites like Grilled Chicken Tacos, big Sunrise burritos, cheesy enchiladas, a tempting array of gourmet tacos such as Carnitas, Barbacoa, Seasoned Ground Beef, or Sunrise Tacos Mexican Grill specialties like Grilled Vegetables, chef's special chilaquiles and chile rellenos and our fantastic margaritas.
Call and reserve a table
Our Menu
At Sunrise Tacos Mexican Grill, all of our dishes are inspired from Chef Luis and Chef Ezekiel born in Mexico. Our Mexican and American food in Bangkok is simple. It is designed with the intention to deliver the highest quality flavor sure to leave you full, yet wanting more.
VIew our menu